Best Practices Committees
Best Practices Committee formed
Considering whether to form a Best Practices committee or participated in a Regional Meeting
---
States Best Practices Committees
Statewide Best Practices Committees for prosecutors serve as a prosecution brain trust that can proactively work on how to improve the criminal justice system and how to assess emerging issues. Although they have different names depending on the state, committees generally include elected District Attorneys, senior prosecutors and prosecution coordinators. They are non-partisan and have representation from all jurisdictions in the state – rural, suburban and urban. Prosecutors from 30 states have participated in meetings discussing the national best practices movement. While some states are still considering whether to form a committee, as of June 2015, the following states have Best Practices Committees:

---
National District Attorneys Associations' Best Practices Committee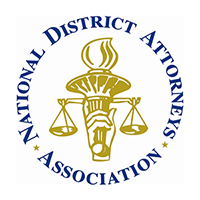 The committee is chaired by two elected prosecutors and the Executive Director of PCE. Its membership is open to any member of the NDAA. NDAA also provides a forum for state best practices committee members to gather and to discuss issues of mutual importance.