Our capabilities Top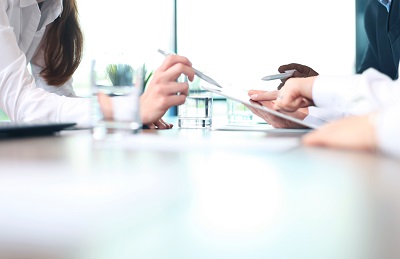 How Can We Help You?
The mission of Prosecutors' Center for Excellence is to create a better justice system by identifying, evaluating and implementing best practices and innovations for modern prosecutors.
PCE's team of experts includes highly respected prosecutors that have years of prosecutorial experience on policy, innovation, legal issues and management. PCE also works with nationally renowned law enforcement officials, social scientists and researchers who provide data, subject matter and research expertise.
See our interactive map of the United States for PCE's work around the country.
Our capabilities details
Consulting
Full-Office Assessment and Evaluation: PCE's team of experts perform a full review of a prosecutors' office. It includes:
Review of current procedures
Recommendations for improvements and best practices on:

Community outreach and collaboration
Data collection and data systems
Innovations and implementation
Investigations and prosecutions
Management and morale
Process efficiencies
Violent crime prosecution and witness intimidation
Website development
---
Consulting and Technical Assistance:
PCE's team of experts consults and provides technical assistance on specific topics, including:
Body-Worn Camera management
Community outreach
Crime Gun Intelligence Centers
Conviction Review Unit development
Data collection and case management
Electronic discovery
Ethics process development
Forensic evidence triage
Implicit bias and cultural competence
Innovation implementation and evaluation
Violent crime investigations and prevention
Website development
Witness cooperation and intimidation
Informal Assistance
Prosecutors call PCE on a regular basis for advice and materials. Send an email to Kristine Hamann at

[email protected]

and we will set up a call to help you. These calls are free of charge.
---
Articles of Interest and Did You Know
The Articles of Interest Series distributes articles and reports that deal with emerging issues and topics related to prosecutors. PCE regularly distributes Articles of Interest and provides short overviews of relevant topics in the "Did You Know?" series to current prosecutors. More than 1200 prosecutors subscribe to this service. Prosecutors may apply to receive this service here.
---
Presentations
PCE's team of experts provide presentations on a variety of topics to audiences large and small, click on a topic to see an example.
Data collection for prosecutors
---
Best Practices Committees
PCE provides guidance to develop and sustain a statewide prosecutor-led Best Practices Committee. This includes:
Forming and implementing a Best Practices Committee
Topics for a Best Practices Committee
Resources and materials for the Committee
---
National and Regional Meetings
PCE hosts National and Regional meetings for prosecutors on current issues.