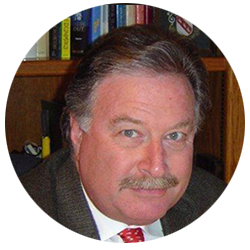 Vice President Tax and Treasurer, Dolby Laboratories, Inc.
As Vice President in charge of Dolby's tax and treasury groups, Alan is responsible for all tax matters for the company.  On the Treasury side, he oversees cash operations, insurance, foreign exchange, and investment portfolio management.
Before joining Dolby in 2007, Alan was Vice President, International Taxes, at Oracle, where he oversaw its international tax matters. He has extensive experience in taxation for multinational corporations, having also held tax and treasury positions at Cisco Systems, the business consulting firm Fair Isaac, and others. Alan began his tax career at Arthur Anderson & Co. in 1976.
Alan is an attorney and is a member of the bars of California, New York and New Jersey. Alan is also a Certified Public Accountant (New Jersey).  He is the former President of the San Francisco Foreign Tax Club and a member of the Silicon Valley Tax Directors Group. Alan holds an L.LM in Taxation from the New York University School of Law, Graduate Division; a J.D. from the University of Toledo College of Law; and a A.B. from Syracuse University.
Alan is the Treasurer and a member of the Board of Directors of Lawyers For One America, a pro bono legal services group based in Northern California. He volunteers there and provides pro bono, tax and legal services to underserved individual clients and not for profits in the region. He was awarded the first national Tax Executive Institute Pro Bono Award in 2009 for his volunteer legal services on behalf of Lawyers For One America.