Highlights
Who we are
The mission of Prosecutors' Center for Excellence is to create a better justice system by identifying, evaluating and implementing best practices for modern prosecutors.
Consulting
PCE provides consulting, office assessments and technical assistance on issues facing the modern prosecutor.
National Meetings
PCE facilitates regular national meetings where modern prosecutors can share ideas.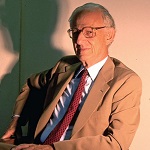 This website and the work of PCE is dedicated to Robert M. Morgenthau, the District Attorney of New York County from 1975 to 2009. His integrity, decency, intelligence and courage set the standard for what a prosecutor should be.
The mission of Prosecutors' Center for Excellence is to work with prosecutors to improve the criminal justice system and to address emerging issues. Prosecutors, who have an ethical duty to protect public safety as well as the rights of the accused, must keep abreast of the rapid changes in the criminal justice system and the ever-increasing flow of recommendations, studies and opinions. Their insights, experience and leadership are essential to the implementation of lasting, effective change. The criminal justice system is undergoing a revolution of change and introspection fueled by the realization that wrongful convictions can occur and that the trust between the community and law enforcement can be strengthened. Prosecutors' Center of Excellence will assist prosecutors with these challenges.
PCE Directors
Meet the PCE Staff
Lynzie Adams
Coordinator of Articles of Interest
Marissa D'Amore
Executive Assistant/Creative Designer
Sarah Solano Geisler
Resource/Technology Specialist and Writer
Amanda Hester
Project and Research Associate
Katie Vogel
Project and Research Associate