Precision Policing Can Reduce Gun Violence: Evidence from Gang Takedowns in NYC (2021)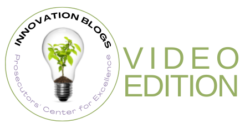 Assistant Professor of Criminology at the University of Pennsylvania, Dr. Aaron Chalfin partnered with Michael LaForest, Pennsylvania State University, and Jacob Kaplan, Princeton University, to analyze large-scale "takedowns" in New York City.
Working with local and federal prosecutors, NYPD and federal law enforcement partners targeted groups of individuals, who met criteria for significant involvement with violence, for large scale investigation and prosecution. The resulting takedowns in public housing developments, demonstrably reduced gun violence in these communities without increasing street stops or arrests for low-level offenses.
Notably, violence was reduced in this model for a period of about two years solely through changes to police and prosecution strategies. This research serves as proof of concept for how law enforcement can make progress in reducing violence without subjecting disadvantaged communities to the costs that are often associated with excessive policing.
READ the full research article published in the Journal of Policy Analysis & Management.