DA BECOMES CUSTODIAN OF DIGITAL EVDIENCE WITH NEW STORAGE SYSTEM (2020)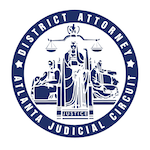 Fulton County District Attorney's Office (Atlanta, GA)
Population: 1,041,000 | Contact Information
The Fulton County District Attorney (FCDA) is using IPS grant funds to hire a designated investigator and contract with FileOnQ to build an evidence storage system for the thousands of case files and pieces of evidence it has retained over the years as the designated custodian of evidence for all criminal trials in the county.
FileOnQ will be used to build  an evidence storage system which scans digital evidence and tracks physical evidence stored in a secure location. FCDA has also developed model policies and procedures on evidence storage and retention that can serve as a guideline for other jurisdictions.
Surveys and interviews with prosecutors will also be conducted to monitor the efficacy of the new system for case processing and outcomes in the Conviction Integrity Unit, Public Integrity Unit, and Appeals Unit.