NEW CASE MANAGEMENT SYSTEM SUPPORTS DATA DRIVEN RESOURCE ALLOCATION (2020)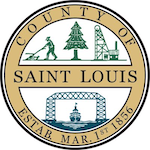 St. Louis County District Attorney's Office (Duluth, MN)
Population: 200,231 | Number of Full-time Prosecutors: 68 | Contact Information
Through IPS funding, the St. Louis County Attorney's Office (SLCAO) will replace its current case management system with Prosecutor by Karpel (PBK). The current system that serves St. Louis County, the largest geographic county in Minnesota, is outdated and inefficient. With the investment in PBK, the site will collect data to develop statistically supported prosecution strategies and policies that will be designed to combat specific criminal trends at a community level.
Using technology, intelligence, and data enables the site to focus resources in areas with a high concentration of crime. The site is also standardizing data sharing partnerships between prosecutors and law enforcement. With a more efficient process for gathering information and building cases, prosecutors will be better equipped to manage caseloads.
The IPS team will also create a list of policies and strategies adopted by the SLCAO to combat criminal trends identified by the data collected.