GIS SOFTWARE PROMOTES DATA DRIVEN RESOURCE ALLOCATION FOR VIOLENT CRIME INVESTIGATIONS (2020)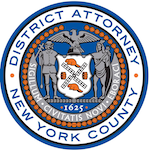 Manhattan District Attorney's Office (New York, NY)
Population: 1,629,000 | Number of Full-time Prosecutors: 500 | Contact Information
The Manhattan District Attorney's Office (DANY) is using Innovative Prosecution Solution (IPS) grant funds to enhance intelligence-driven prosecution by modernizing its Crime Strategies Unit (CSU) and increasing the technical toolbox of DANY prosecutors.
Violent crime remains the greatest challenge for Manhattan's law enforcement and prosecutors need current technology to focus resources on prolific offenders and places with high concentrations of crime. Using IPS grant funds DANY has purchased Geographic Information System (GIS) software, mapping tools ESRI ArcGIS, Adobe, and Omnivore, a forensic video capturing tool. These new technology tools will improve crime analysis and data presentation, including production of high-quality exhibits.
These tools also promote analysis of larger spatial datasets which help CSU prosecutors identify law enforcement and community partners in the most affected areas. DANY's Strategic Planning and Policy Unit (SPP) is collecting data to measure performance and sustainability of these new tools.