Justice Restoration Project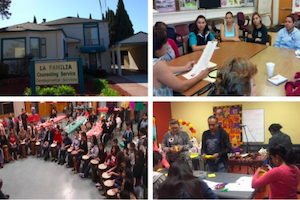 The Alameda County District Attorney's Office in Oakland, California spearheaded the Justice Restoration Project (ACJRP) for felony offenders to reduce recidivism by providing peer support and resources to offenders.
Peer Support Specialists: Program participants are paired for 18 months with certified peer support specialists who have had similar life experiences and provide dedicated engagement and mentorship. These certified peer support specialists work with prosecutors and certified peer support specialists in the District Attorney's Office to collaboratively provide opportunities to build better lives and to identify alternatives to incarceration. The program provides participants with help in navigating access to services and opportunities to work with trained professionals in the fields of mental health, employment, housing, and more.
DA Nancy O'Malley and Peer Support Specialists explain the program:
Short Version (Duration 00:02:04)
Produced and edited by Prosecutors' Center for Excellence
Long Version (Duration 00:09:49)
Produced and edited by Prosecutors' Center for Excellence