New Jersey Partnership Provides Safe Places to Combat Hate and Bias Crimes (2023)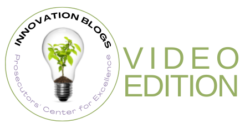 Union County Prosecutor's Office (Elizabeth, NJ)
Population: 600,000 | Number of Full-Time Prosecutors:65 | Contact Information
The Safe Place Initiative, a program that began in Seattle, is now making Union County, New Jersey a safer place. The Union County Prosecutor's Office, in partnership with local law enforcement agencies, organizations, and businesses, established the program in an effort to combat bias and hate crimes.
As part of this community initiative, one officer in each municipality is trained to be the Safe Place liaison. The officers meet with business owners, church representatives, school representatives and others to encourage that organizations' participation in the program. Once the liaison speaks with the organization representative and the organization agrees, the organization is given a "Safe Place" decal to display.
If someone in the community believes they are the victim or about to become the victim of a bias or hate crime, they can go to one of the locations displaying the decal knowing that they can remain safe while someone at the organization calls the police. In addition to the decals, educational meetings are held to open up lines of communication with the community.
In creating these safe places, Union County hopes to improve and encourage reporting of hate and bias crimes.