Office Aids Recruitment and Retention Efforts with Reduced Costs (2023)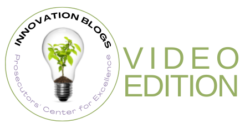 Miami-Dade State Attorney's Office (Miami-Dade County, FL)
Population: 2,700,000 | Number of Full-Time Prosecutors:350 | Contact Information
With increasing tourism, increasing population, and increasing commerce came increasing employment opportunities for attorneys in Miami-Dade County. The Miami-Dade State Attorney's Office needed to find ways to compete with other law firms and organizations in recruiting attorneys to serve as prosecutors in the jurisdiction.
While the office couldn't always compete on salaries, they found other ways to recruit new attorneys and encourage current prosecutors to stay, including waiving parking fees for staff and by facilitating reduced costs for nearby housing.
To assist with homeownership, DA Katherine Fernandez Rundle signed the office up for Florida's Hometown Heroes program, which provides down payment assistance for certain groups of workers in the state. Rundle looked to replicate that with renters, which is the concept that she took to local developers who were receptive to helping create community workforce rental housing with rental subsidies.
In facilitating the reduced-cost nearby housing, prosecutors are also able to live in the communities they work in, giving them a better understanding of the demographics of the area and the problems that residents are facing. Additionally, the nearby housing shortens commute times and allows prosecutors to be more accessible when on-call.