SPECIALIZED STAFF AND MODERNIZED CASE MANAGEMENT IMPROVES RESPONSE TO VIOLENT CRIME (2020)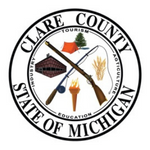 Clare County Prosecuting Attorney's Office (Harrison, MI)
Population: 30,856 | Number of Full-Time Prosecutors: 5 | Contact Information
The Clare County Prosecutor's Office (CCPO) is using its IPS grant to procure a paperless case management system and to staff dedicated positions for two attorneys and an investigator who will focus on violent offenses.
Due to budget cuts, the CCPO lost staff and resources to combat violent crime. The IPS grant will allow for increased attention to these important cases. CCPO's transition to Prosecutor by Karpel (PBK) will improve data collection and generate reports used to analyze crime statistics and trends, inform investigative priorities, and training needs.
With an enhanced team and case management system, the CCPO hopes to improve public safety and hold violent offenders accountable.