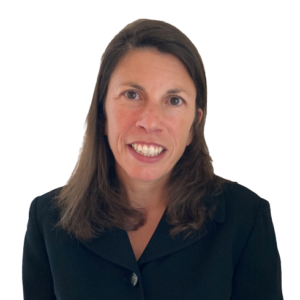 Antonia Merzon
PCE Senior Attorney
Antonia Merzon provides legal and consulting expertise related to cybercrime, security, investigations, and law enforcement, especially as they intersect with the worlds of law, technology, privacy, and fraud.
Ms. Merzon also works as an author, editor and researcher on a variety of books, articles and web content. Her recent book, Cybercrime Investigations – A Comprehensive Resource for Everyone, co-authored with another former prosecutor, was published in 2020. The book serves as an investigative reference for anyone who encounters and investigates cybercrime. Information about the topics covered and the book's approach to encouraging and supporting cybercrime investigations can be found here.
Ms. Merzon began her legal career at the New York County (Manhattan) District Attorney's Office in 1998. As an Assistant District Attorney assigned to the Trial Division, she tried serious felonies and complex cases, including the lengthy trial of a major commercial burglary ring under New York State's racketeering laws.
In 2004, District Attorney Robert M. Morgenthau appointed Ms. Merzon to create and run an Identity Theft Unit (later renamed the Cybercrime and Identity Theft Bureau), one of the first of its kind in the country. Ms. Merzon supervised the investigation and prosecution of a wide range of cybercrime, identity theft, financial fraud and money laundering crimes. Her focus on developing computer forensic and internet investigative capacity within the Unit resulted in numerous innovative cybercrime prosecutions. Ms. Merzon received the New York County Lawyers' Association Public Service Award in recognition of her groundbreaking work.
After over eleven years at the Manhattan District Attorney's Office, Ms. Merzon moved to Colorado with her family. Ms. Merzon has served in a number of roles since that time, including as a consultant on best practices for the Colorado District Attorneys' Council, as well as the author and editor of various books and articles.
Ms. Merzon is a frequent lecturer on topics related to cybercrime. She has provided recent talks and trainings to the National District Attorneys' Association (NDAA), the National Association of Attorneys General (NAAG), the Association of Certified Money Laundering Specialists (ACAMS), as well as other private sector and law enforcement groups.
Ms. Merzon is a graduate of Princeton University and Fordham University School of Law. She also is an accomplished long-distance runner and bluegrass musician.