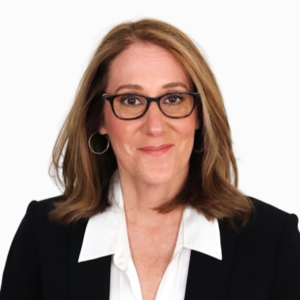 Bonnie Sard
Bonnie Sard served as an Assistant District Attorney at the New York County District Attorney's Office for over 25 years as a trial lawyer, Deputy Bureau Chief, Bureau Chief, Chief of the Conviction Integrity Program, and Chief of Administration and Director of Legal Hiring.
In 2013, Ms. Sard became the Chief of Administration and Director of Legal Hiring. As a member of the District Attorney's executive staff, she managed the internal operations of the Office, including human resources, office support and facilities operation and management. She designed and delivered training to legal and support staff on Office policies, including the ethical responsibilities of prosecutors. Ms. Sard oversaw the vetting and hiring of approximately 75 ADAs a year from over 1000 applicants. In 2020 Ms. Sard was also named the Agency Chief Restart Officer, the position created to manage the Office's response to the Covid-19 crisis.
In 2010 Ms. Sard served as the inaugural Chief of the Office's Conviction Integrity Program (CIP), which was created to prevent wrongful convictions and address claims of actual innocence made on behalf of convicted individuals. As Chief, Ms. Sard conducted and supervised the reinvestigation of decades-old homicide, robbery, and sexual assault convictions. She was responsible for establishing and implementing best practices to prevent wrongful convictions, focusing on identification cases, investigative and interview protocols, disclosure obligations and discovery procedures.
As an ADA, Ms. Sard handled and tried a wide variety of cases including complex homicides, sex crimes and stalking cases. She supervised over 40 ADAs on pre- and post-grand jury investigations and trials of felony and misdemeanor cases.
Ms. Sard has lectured at various law schools and conferences on prosecutorial ethics, best practices, trial advocacy, criminal procedure, and evidence. She was awarded the Outstanding Public Service Award by the New York County Lawyers Association in 2013.