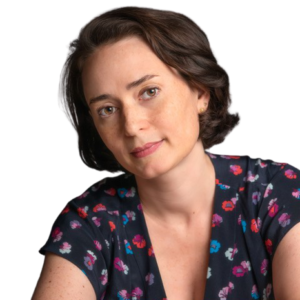 Charlotte Bismuth
Charlotte Bismuth served as an assistant district attorney in the New York County District Attorney's Office for seven years, from 2008 until 2015. She was hired as a lateral from Debevoise & Plimpton LLP, where she had worked since 2004 as an associate in the litigation department. At the DA's Office, Ms. Bismuth was first assigned to the Appeals Unit, where she defended convictions and argued before the Appellate Division, First Department. In 2010, she transferred to the Office of the Special Narcotics Prosecutor ("OSNP"), where she was assigned to Trial Bureau 30/60.
As an OSNP line assistant in 2010, Ms. Bismuth took on her first prescription pill case. By the end of the year, she was working on a massive new investigation into the illegal prescription business of a Queens physician, Dr. Stan Li. In partnership with two legendary veterans of the office, Senior Investigator Joe Hall and Special Assistant District Attorney Peter Kougasian, Ms. Bismuth steered the Li case from civilian tip, a three-year investigation, two grand jury proceedings and a four-month trial in 2004. The case resulted in a landmark conviction, as Dr. Li was the first physician in New York State to be charged and convicted for the overdose deaths of his patients.
In 2014, after the Li trial, Ms. Bismuth served as the OSNP's Director of Training, a position in which she trained assistants, organized lecture programs, participated in the Manhattan DA's Office Brady/Giglio committee (under the leadership of Mr. Darrow), and upgraded the Office's training software. In her work as Director of Training, Ms. Bismuth aimed to incorporate awareness of work-family balance and lawyering styles, as well as recognition and respect for all staff members in prosecutorial offices. She has lectured on prosecutorial ethics, narcotics prosecutions and the complexities of prosecuting a pill mill doctor for homicide.
Ms. Bismuth left the practice of law at the end of 2015 to spend time with her family and publish a book. "Bad Medicine: Catching New York's Deadliest Pill Pusher," the story of the Li investigation and trial, was released on June 2, 2020, by Simon & Schuster. A percentage of the author's proceeds from the book are donated to the FedUp! Coalition. Ms. Bismuth is a member of FedUp!'s Advocacy Committee and works with the families of overdose victims to educate the public about the Purdue Pharma bankruptcy. In 2021, Ms. Bismuth co-authored an article with PCE entitled "Seeking Justice and Solutions: A Prosecutor's Guide to Opioid Overdose Investigations".
Ms. Bismuth is a graduate of Columbia College, Sciences-Po Paris and Columbia Law School. Her public service began before law school, at the New York City Department of Parks & Recreation and the New York City Civilian Complaint Review Board. She is fluent in French.
In 2011, the Office of the Special Narcotics Prosecutor honored Ms. Bismuth for her exceptional contributions.