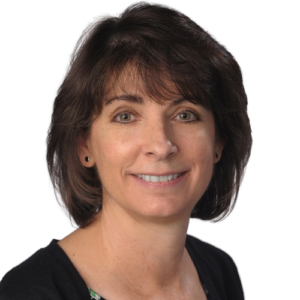 Kathleen Corrado
Kathleen Corrado spent 21 years as Director of Laboratories of the Onondaga County Center for Forensic Sciences (OCCFS), an ISO 17025-accredited crime laboratory. During her tenure in this position, she was responsible for technical and administrative oversight of multiple forensic disciplines including forensic biology/DNA, latent prints, firearms, forensic chemistry, digital evidence, toxicology, trace evidence, and questioned documents. In addition to her responsibilities as Laboratory Director, she also served for 16 years as Technical Leader of the Forensic Biology/DNA department at the OCCFS, being responsible for the oversight of the standard operating procedures, training of new personnel, and validation of new technologies. Previous to her position as Laboratory Director, Corrado was employed by the Texas Department of Public Safety Crime Laboratory as a DNA analyst and member of the crime scene response team. She has testified as an expert witness in the state of Texas, the state of New York, and in U.S. Federal Court.
Kathleen's has also served the forensic science community in various capacities including as the chair of the State of Virginia Scientific Advisory committee, as a member of the NIST OSAC Biology Scientific Area committee, as a member of the NIST OSAC Biological Data and Interpretation subcommittee, as a member of the ANAB Forensic Accreditation Council, as an elected board member of the American Society of Crime Laboratory Directors/ Laboratory Accreditation Board (ASCLD/LAB), as chair of the New York Crime Laboratory Advisory Board, and as an appointed member of the New York State Commission on Forensic Science. She has also participated in many working groups and committees including the National Governors Association Working Group for Improving DNA Policy, the Forensic Science Subcommittee of the New York State Justice Task Force, New York State Biology Technical Working Group, the Central New York Law Enforcement Data System Policy Review Committee, the Sexual Assault Nurse Examiner (SANE) Oversight Committee and, co-chair of the Onondaga County Cold Case Task Force. She also is a member of the American Association for Forensic Science, the American Association of Crime Laboratory Directors, and has served as an ASCLD/LAB accreditation assessor.
Kathleen is currently Executive Director and a Professor of Practice at the Forensic and National Security Sciences Institute at Syracuse University. Kathleen earned a Ph.D. in 1992 from the University of Michigan and a B.S. in 1986 from the University of Connecticut.