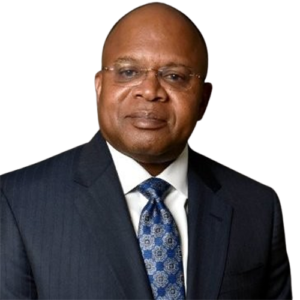 Leroy Frazer
Leroy Frazer, Jr. served 38 years as a prosecutor in Manhattan and Brooklyn, N.Y. His first 33 years as a prosecutor were under the tutelage of the late and legendary Honorable Robert M. Morgenthau. Mr. Morgenthau appointed Mr. Frazer to several executive positions, specifically: Bureau Chief, Executive Assistant District Attorney for External Affairs and, First Assistant District Attorney.
The highlights of Mr. Frazer's tenure under Mr. Morgenthau included: the prosecution of fraudulent activity in the aftermath of the 9/11 attacks on the World Trade Center (for his role in recovering millions of dollars in stolen funds, Mr. Frazer received certificates of appreciation from FEMA and the American Red Cross); the prosecution of thefts involved in the United Nations Oil-For-Food Program with the Iraqi government (which led to the collection of over 50M in fines and restitution); appointment as Prosecutor in charge of the DA's Office's Northern Manhattan Office, the Community Affairs Bureau, the Legislative Affairs Bureau; and, creation and establishment of the first state. Prosecutor run Immigrant Affairs Bureau (which provided an avenue through which immigrants could report criminal activity and/or participate with criminal prosecutions without fear of personal repercussions).
Following the retirement of Mr. Morgenthau, the incumbent Manhattan (New York County) District Attorney, Cyrus Vance, Jr., appointed Mr. Frazer to his Executive Staff, a position in which he served with continued distinction for a period of four years.
Mr. Frazer served on the transition team of newly elected Brooklyn (Kings County) District Attorney, the Honorable Kenneth P. Thompson. Once Mr. Thompson assumed office as District Attorney of Brooklyn, he appointed Mr. Frazer Chief of Staff.
Mr. Frazer guided District Attorney Thompson, in selecting the individuals to staff the key executive positions in the Brooklyn District Attorney's Office; a critical first step undertaken in re-organizing the office to fulfill the mandates of Mr. Thompson. Thereafter, Mr. Frazer initiated a number of innovated projects, which included a revamped Legal Training Unit and a newly composed Legal Hiring Board, which successfully competed for the most talented law students throughout the east coast.
Mr. Frazer also assisted in the conception and implementation of ground-breaking reform initiatives, such as the Brooklyn District Attorney's benchmark Conviction Review Unit; the much-replicated policy of not prosecuting low-level marijuana offenses; and, most significantly, the establishment of Brooklyn's Youth Justice Court, i.e., New York State's first court to deal with defendants – ages 16 to 24 – in one courtroom where these young adults could be provided with social services and alternatives to incarceration in conjunction with the adjudication of their cases.
Following the premature death of District Attorney Thompson, Mr. Frazer was retained as Chief of Staff by the Honorable Eric Gonzalez, first Acting District Attorney and then elected District Attorney. Mr. Frazer remained in that position until his retirement on July 2, 2018.
Mr. Frazer recently founded Leroy Frazer, Jr. Consulting Inc. to advise public and private entities in areas of criminal justice reform and strategic public safety initiatives. He is currently providing advice and counsel to Westchester County Executive George Latimer on issues involving corrections, probation, and public safety.
Leroy received his B.A. from Talladega College, in Alabama, and his J.D. from Temple University Law School in Philadelphia. He resides in Pelham Manor, Westchester County, in New York State with his wife of 38 years, Pamela Willis Frazer.