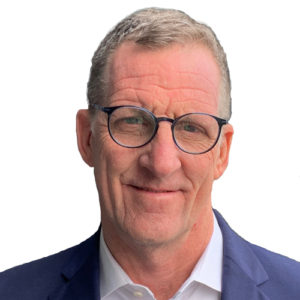 Mark Larson
Mark served as a Deputy Prosecuting Attorney for the King County Prosecutors Office (KCPAO) for 35 years. In 1993, after 8 years as a trial attorney, Mark was named Chief of the Criminal Division by the late County Prosecutor Norm Maleng. Mark served in that position for the next 27 years and retired from the office in December 2019.
The Criminal Division of the King County Prosecutors Office serves a metropolitan area of over 2 million people (Seattle/King County) and is staffed with over 170 lawyers. Mark oversaw the work of the Criminal Division which includes:
Homicide and Violent Crimes
Domestic Violence
Protection Order Advocacy Program assisting victims with civil protection orders
Special Assault Unit, which prosecutes sex crimes and crimes against children
Economic Crimes Unit which includes a multidisciplinary team devoted to elder abuse and neglect
Domestic Violence Firearms Unit, which oversees the surrender of firearms from DV offenders and cases under Washington's "red flag" law, that seeks to remove firearms from those manifesting an extreme risk for violence
The KCPAO has been reform oriented for decades. Mark worked with leaders from across the region to create alternatives to incarceration and alternatives for offenders with therapeutic needs. For example, he was instrumental in the development of a variety of initiatives including:
King County Drug Court (1995)
Mental Health Court (1999).
Choose 180 – a diversion programs for youthful offenders pioneered by the KCPAO over ten years ago
Law Enforcement Assisted Diversion (LEAD) was developed by the KCPAO in collaboration with local partners allowing police to refer eligible cases directly to human services, in lieu of arrest and prosecution
Mark has lectured and trained on a variety of topics. He was a charter member of the National Institute of Justice working group tasked with examining the law and science surrounding Eyewitness Identification. This seminal work in the 1990s stimulated a lifelong interest in the topic resulting in numerous published articles and speaking appearances throughout the country.
More recently, Mark was tasked to a legislative committee in Washington State addressing eyewitness identification standards and training. A legislative companion project focused on cooperating and incentivized witnesses. Mark staffed both efforts for the Washington Association of Prosecuting Attorneys and was a 2019 recipient of the Association's Distinguished Service Award.
To focus the KCPAO "doing justice", Mark established a conviction integrity review processes as well as a prosecutorial error review committee, with the goal to learn from and respond to mistakes and errors that can arise in cases prosecuted by the KCPAO. Mark also maintained a trial practice throughout his years with the KCPAO. Currently, he is an adjunct professor at Seattle University, teaching a class on wrongful convictions for the Spring of 2020.