Truancy-Reduction Programs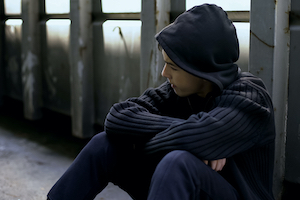 The Problem: According to a 2019 article from the Department of Education, over seven million (or one in six students) missed 15 or more days of school in the 2015-2016 school year. The highest rates of absenteeism occurred at the high school level, where chronically absent students also represent those most likely to drop out. Dropping out of high school has been linked to poor outcomes in adulthood, from poverty and diminished health to involvement in the criminal justice system.
Truancy Programs: In order to help youth achieve better outcomes in life and prevent their involvement in the criminal justice system, prosecutor's offices have engaged in commendable efforts to reduce truancy. Offices have created multi-disciplinary truancy-reduction programs at the high school level and even as early as the elementary school level. Some offices have used grant funding to create programs, while others have created programs with no additional funding or staff. PCE has highlighted a few programs below to represent a variety of states and truancy-reduction strategies. Please note that the list is not comprehensive.
Alabama, Mobile County District Attorney's Office
Early Warning Truancy Prevention Program – The DA's office sends a letter to truant students and their parents after their fifth unexcused absence or 15th unexcused tardy, requesting their attendance at a meeting at the courthouse. During the meetings, prosecutors, Helping Families Initiative staff, and attendance officers from the Mobile County public school system explain to parents and students their legal responsibilities and the risks associated with truancy. The goal of the program is to increase school attendance and remove children from the juvenile court system whenever possible.
California, Ventura County District Attorney's Office
Truancy Referral and Prosecution Program – This program is a partnership between the DA's office, local probation agency, and School Attendance Review Board (SARB). The goals of the program are to stress the importance of regular school attendance, resolve students' school attendance problems, hold parents accountable, and reduce juvenile daytime crime. Click here to view California's truancy brochure.
Florida, Broward County State Attorney's Office
State Attorney Truancy Intervention Unit (2018) – In 1997, the State Attorney and the Broward County School Board formed the State Attorney Truancy Intervention Unit, which created the Broward Truancy Intervention Program (BTIP). Currently, all Broward County Public Elementary Schools are participating in this program with the goal of placing truant children back in school through interventions with their parents or guardians.
The program employs different levels of intervention depending on the number of absences the child accrues. After five unexcused absences, the child's school schedules a conference with the parents/guardians to determine the cause of the nonattendance; and if necessary, implement interventions to assist in resolving the issue.
After ten unexcused absences, a Truancy Intervention Program Specialist (TIPS) delivers a notice to the parents/guardians explaining Florida's compulsory school attendance law. Following the assignment of a TIPS, the parents/guardians may be asked to meet with school officials, social workers, teachers, and State Attorney staff in a final effort to enact interventions designed to bring the child back to school. Finally, if the parents/guardians are not receptive to the interventions or fail to address their child's pattern of nonattendance after the final meeting, the case is referred to the appropriate law enforcement agency for investigation and then submitted to the State Attorney's Office as a criminal case. Please click here for the Florida Truancy Program document.
Indiana, Monroe County Prosecutor's Office
The prosecutor's office has a robust truancy-prevention strategy, participating in three distinct programs to reduce truancy. These programs include a truancy court, dropout prevention campaign, and dropout prevention coalition.
Truancy Court – In order to increase the likelihood of successful prevention, truancy court focuses on providing truant students and their families with a truancy hearing as soon as possible after the truant behavior occurs.
Following adjudication, students are required to appear each Thursday morning in the courtroom of a judge assigned to the program. The child's school provides regular reports on attendance, class participation, grades, and disciplinary actions to the court. Every week, each child must demonstrate that they have attended all their scheduled classes, completed their assignments, actively participated in class, and not disrupted class or posed a disciplinary problem for their school. Recognizing that chronic truancy is best addressed with the participation of the whole family, parents are required to attend with their children.
The Board of Judges, the Prosecuting Attorney, and the Probation Department use existing staff for the Truancy Court. No additional funding was necessary to implement this program.
"Be There!" Dropout Prevention Campaign – This campaign is geared to help students understand the many benefits of graduation and thereby discourage students from dropping out.
Dropout Prevention Coalition (also known as High School Plus) – This is a community coalition helping students to grow, graduate, and pursue their goals. It brings partners together to develop a common understanding of the Monroe County dropout rate, identify and prevent problems that cause kids to drop out of school, and create solutions and resources to help students succeed in high school and beyond. Whether a student is college-bound or wants to directly enter the workforce, this group recognizes the necessity of a high school diploma and a purposeful plan for the future.
The Coalition developed a resource for students called the roadmap to success: monroe.roadmaptosuccess.org
The Roadmap is an interactive website to help students navigate available resources and create a personal plan for future success. Designed with students, parents, and counselors in mind, this innovative tool helps guide career and school choices and contains up-to-date national and local resources. The Roadmap organizes information about workforce development programs, colleges and training programs, ways to save and pay for education after high school, and more.
Additionally, the Coalition is currently developing a Community Dashboard that highlights key indicators relating to academic outcomes and at-risk youth in Monroe County. It will serve as a community reporting mechanism so the Coalition and the community can measure progress and success.
Louisiana, Multiple district attorneys' offices throughout the state
Truancy Assessment and Service Center (TASC) – The TASC program was designed to work with elementary school-age children and their families to decrease chronic school absenteeism. The TASC model delineates five non-negotiable components: kindergarten through 5th grade children and their families are the target population to ensure that issues are addressed holistically among young children; children are identified at five unexcused absences to ensure that the intervention is early and rapid before problems associated with truancy increase; each TASC site is required to form a local advisory board with representatives of child welfare-related agencies to ensure that community support is leveraged; each TASC site must comply with monitoring and auditing protocols and with an annual evaluation to ensure accountability; and each TASC site must use Families in Need of Services (FINS) regulations as codified in the Louisiana Children's Code. The sum of these practices guarantees that the TASC program has incorporated family, school and community systems in the treatment of the underlying causes of truancy.
Once children have been identified by schools as having a problem with attendance, the school staff sends demographic, behavioral, academic, and other risk information to the TASC site. The TASC case manager screens the child and determines whether the child and his or her family will receive the low-level or high-level TASC intervention. Children assigned to the low-level intervention have their attendance monitored. Families of these children receive notification of this activity. Families of children assigned to the high-level intervention meet with TASC case managers for a more in-depth assessment. A family service plan is developed to meet identified needs and problems contributing to continuing absences. According to FINS regulations, the family service plan is valid for six months. Besides case management techniques, TASC sites access resources in schools, social service agencies, and other providers in their communities to fulfill the directives described on family service plans. The child's attendance is monitored throughout the school year. Students served by TASC sites who continue to be habitually absent can be petitioned to local juvenile justice systems. Although the judicial process is part of the TASC model, every effort is made to avoid judicial intervention.
All facets of the TASC program are monitored and audited by an evaluation team from Louisiana State University, College of Human Sciences and Education, School of Social Work, Office of Social Service Research and Development (OSSRD). Components of case management, data reporting, and child indicators are assessed via data inputted into the TASC web-based data system and via face-to-face site visits. Regular feedback ensures the fidelity of the program. A comprehensive end of year evaluation additionally provides statistical analysis of attendance and other school-related outcomes.
Click here to read a report from LSU on the TASC program and its implementation throughout Louisiana.
Maryland, Baltimore State's Attorney's Office
Project 17 – Project 17 is an effort to curb chronic absence and truancy by providing 60 students at two selected high schools with employment opportunities. Eligible students will work part-time for a partnering local small business in return for improvements in attendance and academic performance. Currently, at least ten businesses have agreed to take part in the pilot project
Project 17 is made possible and funded by the ReCAST grant, awarded to the States Attorneys Office in December 2017 and designed to assist young people in the communities impacted by the events of 2015. Click here to view on Baltimore State's Attorney's Office Website.
Michigan, Cheboygan County Prosecuting Attorney's Office
Truancy Protocol – The Truancy Protocol is a collaboration between the local Probate Court/53rd Circuit Court-Family Division, 89th District Court, Prosecuting Attorney's Office, local law enforcement agencies and county public schools. The primary objective is to protect children by requiring their regular attendance at school.
The school monitors attendance for excessive absence or tardiness and as either one of those factors increase, so do the severity of the consequences and level of intervention with the school's truancy officer. Starting at five absences, the school has the choice to reach out to the parents with a copy of the truancy protocol. At ten absences, the school sends a letter to the parents and truancy officer. If the student reaches 15 absences, the truancy officer is required to generate a report for prosecutorial review. To view the full truancy policy, click here.
Tennessee, Shelby County District Attorney's Office
Operation Safe Serve – This program allows parents of truant children to resolve court related issues without fear of arrest. Under a partnership that includes the DA's Office, Shelby County Schools, and the Shelby County Sheriff's Office, arrest warrants for parents who attend Safe Serve events are converted into criminal summonses. Parents can then enter into a diversion program with parenting classes designed to get their children back in school. Upon successful completion of the program, the misdemeanor charges against the parents are dismissed.
Mentoring Based Truancy Reduction Program – Launched in 2006 and now operating in seven middle schools and nine elementary schools, this program provides support to students, parents and schools to decrease habitual truancy, reduce student contact with the juvenile justice system and reduce youth involvement in criminal activity and gangs. It identifies students who have been marked as habitually truant (absent five days without excuse) from school. Once identified, both the youth and their parent or custodian are asked to enter a standard agreement with the D.A.'s Office in which they agree to be matched with, and cooperate with, a designated, trained Truancy Program mentor. Mentors include a case advocate from the school and an assistant district attorney from Juvenile Court. The agreement is enforced by court order in Juvenile Court.
Once assigned a mentor, the student is monitored and evaluated on their school attendance, performance and conduct, as well as their conduct at home and during any community service activities. The mentor makes a final assessment of the student's progress.
Visit the DA's office website for more information on the mentoring program and its successful outcomes.
Utah, Utah County Attorney's Office
Truancy Court – The juvenile court runs a truancy court in which the DA's Office takes truancy cases that the school districts have been unable to successfully resolve. They work with truancy officers, probation officers, school resource officers, defense attorneys, and the courts to resolve the case. The ultimate goal of the program is to ensure that children arrive at school on time, every day. The truancy court has the capacity to address family needs, provide services, and identify and address special needs of the children.