Prosecutors are spearheading innovations to help the jurisdictions they serve. This interactive map hopes to inspire further innovation by sharing brief summaries of these programs. Many of the initiatives can be implemented in offices of any size and at little cost.
It is beyond the scope of the map to provide detailed policy considerations, a research assessment of the programs, or an analysis of needed resources.
The programs in the map were in effect on the date listed however, some programs may have changed since that time.
Search for programs in various ways below: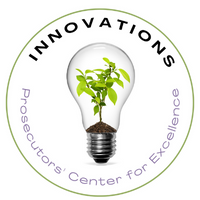 This project is supported by the Innovative Prosecution Solutions Grant No. 2017-YX-BX-K002, awarded by the Bureau of Justice Assistance to Aequitas. The Bureau of Justice Assistance is a component of the U.S. Department of Justice's Office of Justice Programs, which also includes the Bureau of Justice Statistics, the National Institute of Justice, the Office of Juvenile Justice and Delinquency Prevention, the Office for Victims of Crime and the SMART Office. Points of view or opinions in this document are those of the authors and do not necessarily represent the official position or policies of the Department of Justice.