Issues and resources under each tiled topic are broken down into three categories
The articles and reports in Issues and Resources are a combination of PCE-authored articles as well as external articles that deal with emerging issues and topics related to prosecutors. Regarding the external articles, PCE does not vouch for the accuracy of the content and no editorial comment is intended by their inclusion.
More information can be found in Prosecutor's Encyclopedia (PE)
PE was developed by the New York Prosecutor's Training Institute and is a private wiki page only open to prosecutors. For a comprehensive library of resources, visit the PCE Policy Library within PE.
Featured Program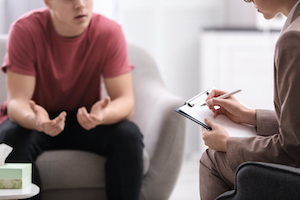 Arizona: To demonstrate the variety of innovative programs initiated in Arizona, three offices are highlighted: Maricopa, the largest county, Pima, a slightly smaller county with around one million residents, and Yavapai, the smallest of the group with approximately 230,000 residents. 
The Maricopa initiative is a Felony Pretrial Intervention program that provides tailored treatment plans to participants to address the root cause of their criminal behavior, while at the same time requiring participants to pay restitution to victims. Pima County runs a Victim Services and Crisis Training Volunteer program where members of the community can receive training on crisis intervention and victim support to assist police in responding to people in crisis. Pima County also administers a gun lock program where residents can obtain a free gun lock at six locations throughout the city. Yavapai County runs a particularly unique training for its law enforcement officers and prosecutors on lessons from the Holocaust and how to prevent future abuse of power and deprivation of basic human rights. 
Click here to view the full innovation report.