Integrity Unit Enlists Citizen Volunteers to Review Convictions (2021)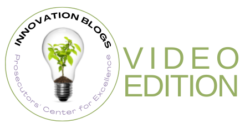 Davis County District Attorney's Office (Farmington, UT)
Population: 355,481 | Number of Full-Time Prosecutors: 19 | Contact Information
The Davis County District Attorney's Office has engaged community volunteers to establish the Conviction Integrity Unit which runs independently of the office to review convictions from the jurisdiction.
The panel consists of nine community members including a judge, attorneys, and others who either had a background in criminal justice or showed an interest in criminal justice. In 2021, the panel included a policy maker from a criminal justice reform group, the chief diversity officer of a local university, and a defense attorney.
The office has created a website where convicted persons can apply for review. These applications are initially reviewed by the Chief of the Conviction Unit and, if eligible under set criteria, they are then sent to a Conviction Review Panel for further analysis. The Conviction Review Panel reviews and recommends cases to the District Attorney for further action and is especially focused on cases where implicit bias may be a factor in conviction.
Davis County District Attorney, Troy Rawlings, discuss their Conviction Integrity Unit in the video above.