Staff, resources, and data aid in non-fatal shooting prosecution (2020)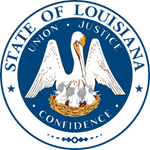 Easton Baton Rouge Office of the District Attorney (Baton Rouge, LA)
Population: 440,059 | Number of Full-Time Prosecutors: 54 | Contact Information
Using IPS funding, the East Baton Rouge District Attorney's Office (EBRDA) aims to enhance its Crime Strategies Unit (CSU) and Violent Crimes Unit (VCU) by hiring a dedicated prosecutor and a specialized criminal intelligence analyst to focus exclusively on non-fatal shooting incidents, increasing collaboration with crime data providers, and enhancing victim services.
In East Baton Rouge 70 to 80 percent of shooting events go unreported to law enforcement and non-fatal shooting cases lack the investigative attention necessary for successful prosecution. The newly hired prosecutor is responsible for all data collection, including the number of gunshot detection system alerts, the number of 911 calls reporting a shooting, the number of cases referred for investigation, the number of suspects identified, the number of cases cleared by arrest, and the number of defendants prosecuted. With this data, the site will be able to track and monitor the progression of non-fatal shooting cases and monitor the project's collective and individual impact on public safety.
The IPS team is working with federal, state, and local authorities to create a non-fatal shooting working group to collaborate on viable solutions and investigative measures. They are also coordinating with Crime Gun Intelligence Centers (CGIC) to identify serial shooters and significant shooting events.
The EBRDA is also improving access to victim assistant coordinators to encourage participation. These coordinators will also provide vital resources to victims, in hopes of reducing the perpetuation of violence and victimization.
Through these improvements, partnerships, and the use of technologies such as ShotSpotter, they anticipate more non-fatal shootings will be reported and prosecuted.